Best BBW Sites With Cam2Cam
Published
November 25, 2020
Today is a much more PC kind of world, where body shaming and the like is discouraged, and bigger, fuller bodies are celebrated. But for us BBW lovers, this was never an issue. We always appreciated beautiful round curves, large breasts, luscious bums, and always having something to hold on to. This is no different in the live porn world, where big beautiful women have always been one of the main attractions.
What has changed in adult cams is the tech, which in recent years has allowed us to chat with our lovely curvy gals via cam 2 cam, in the best quality possible. Here are the top 5 sites that proudly display their plump performers, using the best c2c tech around.
---
CamSoda

CamSoda is one of the best places online to find any kind of model, especially when you land on the main gallery page and are greeted with countless live streaming rooms, all at once. To contrast that overwhelming sensation, and to find that chubby lass to get intimate with on cam to cam, use the tags system, or the search bar to enter any word that comes to mind related to fuller figured ladies.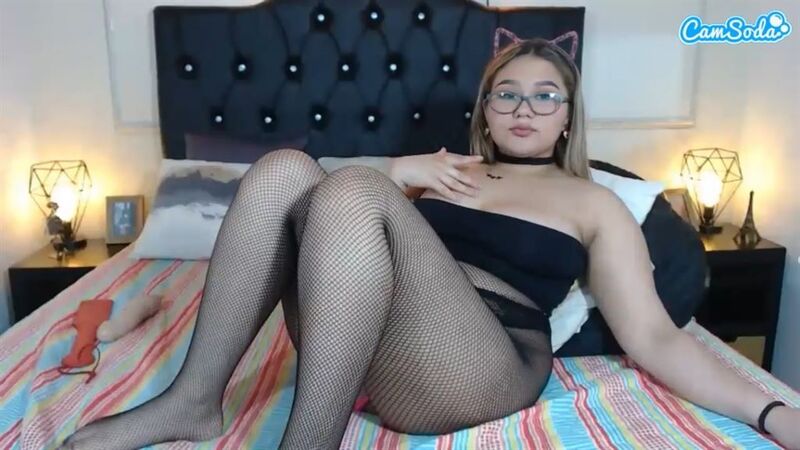 The two most popular categories to find easily in the tags system is BBW and Curvy, but I must remind you that lots of models won't tag themselves as such, which is why going over the cornucopia of ladies presented in the main gallery page will yield excellent results, perhaps even better ones. It's important to note that not all models allow 2 way audio/video, because in the free rooms they make handsome amounts by accepting tipping only. So make sure your chosen mama is game.
On average, most rooms come in at the $2.75/min mark for a private show, though you can always find a good selection of fat girls to whisk away for just $0.55/min. There's no extra cost for c2c, on the mobile as well. Imagine the fun you'll have taking your chiquita with you on the road, having some sexy time in unlikely places.
CamSoda leads the pack not only because it's free, and also very cheap, but because the models are extremely friendly and sweet, the curvy lovelies love a good private session, and its one of the best sites for activating cam2cam over a mobile phone.
---
LiveJasmin

LiveJasmin is not a free for all bonanza, but a curated site, thoughtfully designed to appeal to anyone with a lively libido. You may not see any nude action in the free rooms, but that's just fine when the models offer so much more than sex.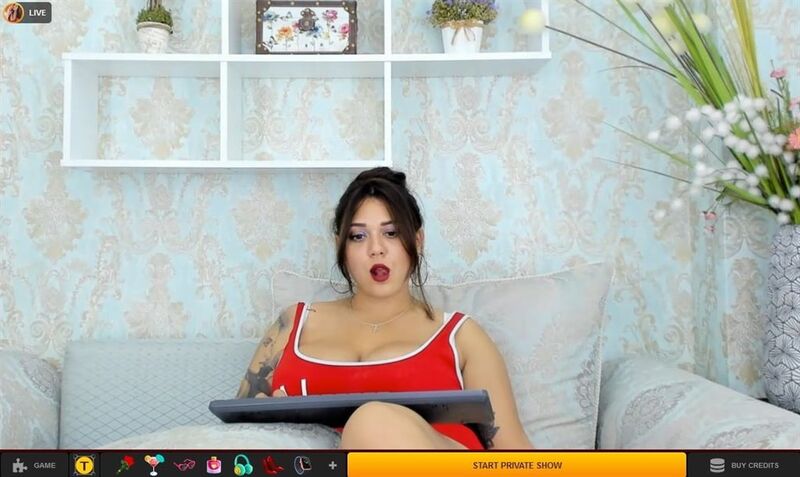 With just one click of your mouse, BBW's galore fill the page. On the main search engine, there is a designated BBW category. If you want a more refined search, go to the Advanced Search, and there you can select multiple categories. Keep in mind that on any given site, BBW does not neccessarily mean the same, and the range of body types is large. You may find smaller and bigger girls, it's all a matter of perspective and culture, as LiveJasmin hosts performers from all over the world.
Private chats are where its at on LiveJasmin, and the goal of every single model online. That's partly why they are all clothed, as you only get to see the goods when you go into private. Prices start at just $1.00/min, with $2.40/min on average. That doesn't sound expensive, but when you add to that another $1-$2 for c2c activation and the same for audio, the prices can get high.
LiveJasmin is like a stunning lady you're wooing - She's worth it. The price may be a tad high, but wouldn't you go that extra mile when what you're getting is the best possible experience?
---
Stripchat

Stripchat is a super fun, fetish-inclined site that really does love the bodacious larger ladies, with around 150 BBW live cams always online. As a freemium site, you're likely to find countless rooms with nudity and sex, with a huge variety of plump females. Here, you're more likely to find BBW in the truer sense of the term, ample bosoms, and thick, powerful thighs.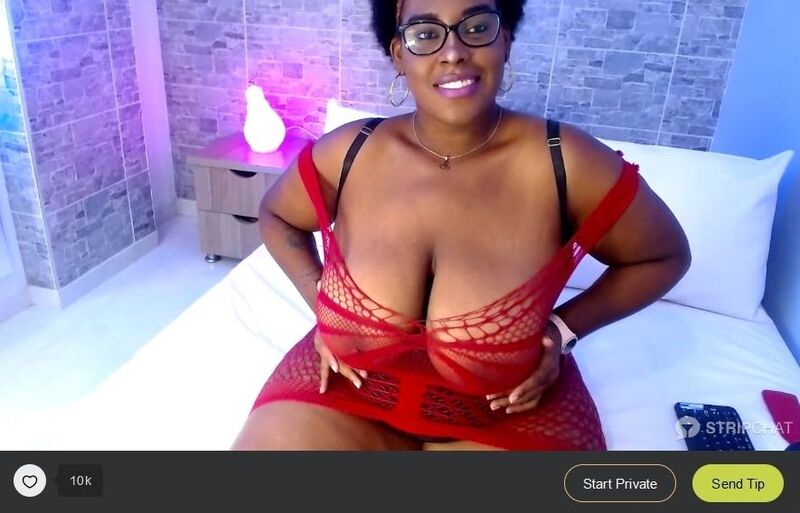 To find those big and beautiful ladies, just click on the BBW category under Body Type. If you have a few hours to spare, you can take the search further into the hundreds of categories available under All Categories, and find that one Curvy, Croatian, Hipster, Redhead you've been yearning for.
But in all honesty, we pretty much buried the lead in this particular Stripchat cover, as we haven't yet mentioned the best, most exclusive part of the site - Virtual Reality. Now that's a 2 way live cam experience you've never had, and though VR tech is gaining momentum, Stripchat is currently the only freemium site offering this staggering, exciting feature. Under VR Rooms you can find the ladies who are compatible, and take the ride of your life. Prices start as low as $0.75/min and average at $3.00. No extra cost for VR. There's a special section on the site that explains and instructs how to use/what to buy and all that good stuff, so you're covered.
Stripchat is a fun site, with models that are a joy to chat with. You can always filter by price to get the cheapest rooms, and with so many ladies to choose from and a VR option, cam to cam never looked this good.
---
Flirt4Free

Flirt4Free is a unicorn among other live cam sites. It's premium, which means the best HD quality rooms, pro models and superior extra features, and at the same time the rooms are free, and contain plenty of nudity and sex. It's no surprise this site features on many of my "best of" articles.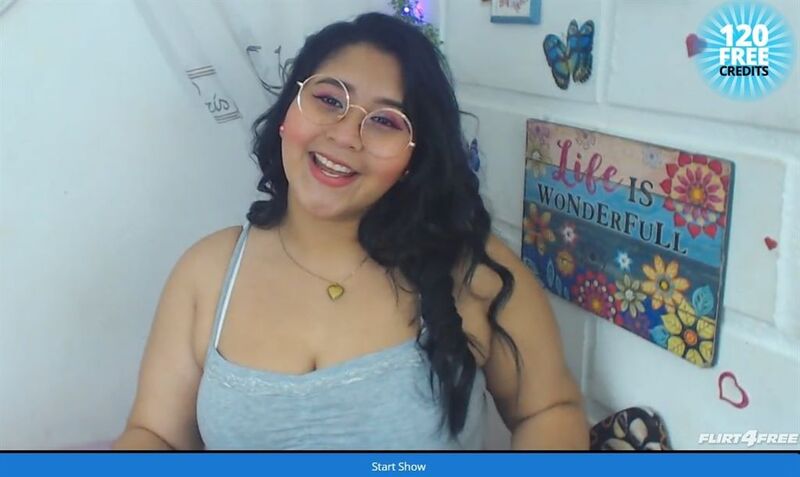 You can also find multiple categories that employ the chunky chicks - BBW, Big Butts, Big Boobs, Chubby, and the same goes for the recorded Videos search as well. On top of all these specified categories, the Fetish category is a great place to find these models too, as they see themselves more as kinky, than anything else. Flirt4Free is proud of its kink.
It's also important to point out that part of the premium experience is the superlative HD quality available in most of Flirt4Free's rooms. The site also offers a fantastic mobile version with cam2cam at no extra cost. To enjoy these treats, expect to pay on the cheapest end of the scale, $0.45/min, and a rather high average of $4.10/min. Note that there are plenty of ways to get around the high price, the main one being the View By filter, where you can select Price and see the models in order of their chat rates per minute.
It's clear the Flirt4Free is a contender in most categories, including excellent HD, a great mobile version, great customer service, kinky models, and multiple features that provide entertainment even after your BBW rendezvous. It can get a little pricey, but hey, you get what you pay for.
---
Streamate

Streamate is on this list for many reasons. Clearly it's a great place to find chunky ladies using impressive HD streaming, but there's another important reason, the sites' payment module. On most live cam sites, you purchase credits or tokens packages and chat until they run out, and then you get the next package. On Streamate, it's pay-as-you-go. You register with your credit card, and are charged exactly what you chat on a daily/weekly/monthly basis.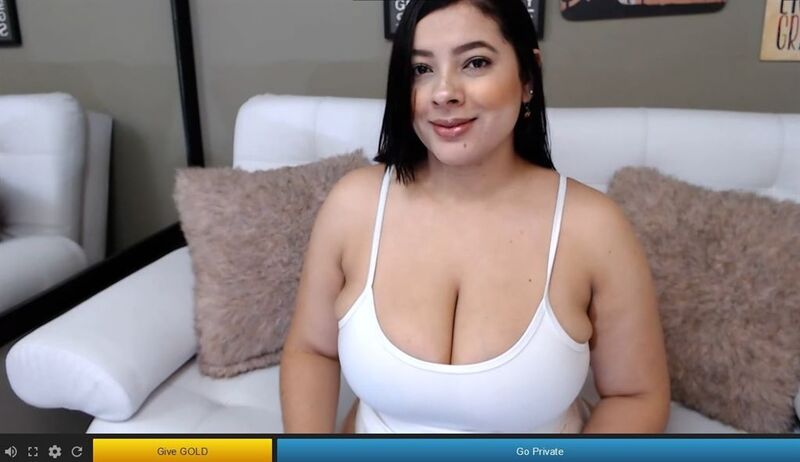 The big girls are located in the BBW, Big Tits, Curvy, and/or Huge Tits categoreis. In addition, you can choose any of the trending topics to find your girl that way - Big Tits, BBW, Chubby, and more. These change daily depending on members' searches and trends.
A 1on1 private cam show comes in at around $3.20/min, but some girls will charge an additional fee for c2c. The cheapest shows start at $1.20/min. To find cheaper options, perhaps opt for a Gold Show, with multiple members helping the model to reach her Gold (tips) quota, or instead try joining your favorite models' Fan Club, which will give you exclusive promos and prices for that particular lady. New Models will also likely have lower priced shows.
Streamate is a great site for those looking for a high quality experience of a premium site, but also love to have choice. Choice of payment and choice of a daily cap on their spending, choice of amazing curvy ladies, and a choice of which one to take to that intimate next level and have her all to yourself.
---
Conclusion
Big, large. chunky, curvy, bodacious, chubby, plump - The list of cute nicknames for these ladies is long, but one thing is for sure - Fat girls have more fun. They are generous, funny, game for some sex and for some laughs, and are arguably one of the best categories to choose from when selecting your partner in live cams.
These five sites all have their attributes, and provide great models and a great atmosphere for one on one private cams, but we choose CamSoda as the top site for BBW cam girls. The reasons are pretty obvious. The price is right, the quality on both the PC version and mobile devices is great, the variety of models is vast, and the cool vibe on the entire site exudes fun, sex, and glorious depravity.