The Best Adult Webcam Sites Similar to MyFreeCams
Published
September 04, 2015
MyFreeCams is a titillating trailblazer in the world of live sex video chat cam sites. It was the first X-rated webcam platform to offer full-on nude and kinky free public shows. Since MyFreeCams squirted onto our screens in 2004, several other sex cam platforms have followed suit. These sites are known as 'freemium' webcam sites. Read on to discover which sites are similar to MyFreeCams, what to expect, and how to get the hottest babes to perform for your pervy pleasure without paying a dime.
---
CamSoda

From the moment the homepage appears - there's no mistaking what CamSoda is all about. Snapshots of naked babes fill your screen and nothing is filtered out. Thousands of amateur, pro and even verified porn superstars call CamSoda their horny home when it comes to streaming their kinky kicks. The action is hardcore, the girls, guys, and couples are extreme exhibitionists and the fun is free for anyone that wants to sit back and enjoy some pervy live porn performances.
With thousands of cam hosts registered at CamSoda, there's something (or someone) for everybody. Rather than slog through the thousands of live sex chat rooms hustling for your tips, select the Top Rated button on the top left of the gallery of sexy snapshots. The performers are then sorted according to the number of likes they've received from fans.
Now, if you're looking for something specific that you can't find in a free XXX video chat boudoir, you can pay to take a girl (or guy/shemale/couple) into a more exclusive cam2cam, one-on-one private porn session. This does cost and it's up to the individual cam hostess to set the price. On average, they charge around $2.75/min, but many are into the rock bottom action price-wise and are happy to go private for just $0.55/min.
Insider Tip: Trust the wisdom of the crowd my friends. There's usually a reason why some rooms attract a lot more visitors than others. On the bottom right of a deviant den there's an eyeball icon showing the number of visitors to the babe's bedroom. The higher the number, generally the more hardcore the action is going on in there.
Score More: If you do decide to tip or go private with some pussylicious babe, you pay with tokens. Each token is worth approximately $0.10. A great big tip here... Take out a Premium Member package for a month. The first time you do this, you get a bunch of upgrades but you'll also get 200 FREE tokens. Remember though - it's automatically renewed unless you cancel it!
If sexual debauchery had an official home, CamSoda would be its address. From thousands of free live sex cam chat rooms, to kinky 4K porn videos that you can watch without paying a penny - CamSoda is a hardcore heaven for those of us that appreciate great online XXX action and like to keep our wallets in our pants (everything else can come out though).
---
Chaturbate

MyFreeCams may have been the catalyst for the wonderful world of freemium XXX cam chat platforms, but today Chaturbate is definitely the leader of the porn pack of free sex cam sites. Anyone can set themselves up as a cam host on this crowd-powered webcam wonderland. From college cuties in their dorm rooms to MILFS in their kitchens and porn superstars on set doing every kink and kick imaginable - Chaturbate is extreme entertainment that gives a new meaning to 'Netflix and chill'.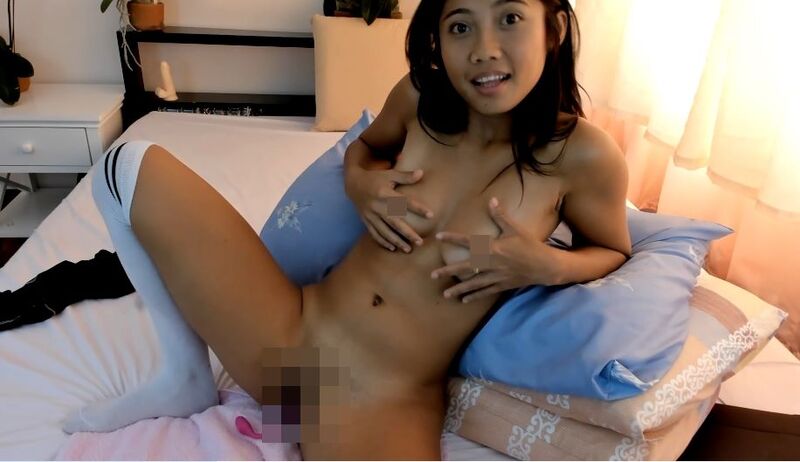 So you've popped in to take a look at this free sex utopia and you're now faced with thousands of naked nymphos jiggling their all - what next? Each room shows how many viewers are watching. There's generally a good reason why some rooms have fellow sex fiends flocking to them. If you want to get an eyeful of some hardcore happenings to kickstart your webcamming journey - then there's no better place to start than the free and kinky wonders served up at Chaturbate.
While all the action is free - the sex cam hosts earn their keep via tips and one-on-one cam time. You tip a performer to perform an act of your choosing (as long as they're up for it). Once you've settled on the babe (or bloke or both) and have decided it's time to get the party started, you tip them (most have a menu in their room showing how much they require to do a dirty deed). Tipping is also how you get to enjoy some private action. The cheapest rates I've come across are around $0.60/min, but on average, most raunchy rooms are charging around $2.30/min for some private porn time. Tipping is done via tokens that you have to purchase from Chaturbate - each token costs around $0.10 depending on how many you buy at any one time (the more you buy - the cheaper they are).
Insider Tip: Many of the rooms stream in glorious HD, so you can really get a crystal clear up-close and personal eye-full of the sexcapades. The rooms that are HD optimized feature a small HD icon on the bottom left of the snapshot. But once you click on in - you'll have to hover over the live video stream and at the bottom left click on the icon once again and manually choose the HD option that best suits your streaming capabilities.
Score More: Grab a handful of free tokens when you sign up to become a premium member, which the site calls a Supporting Member. The first time you upgrade to a premium account you'll get 200 free tokens to use as you want. Monthly premium membership costs $19.95/month - the free 200 tokens is worth $20.99!
The only diddly downside to Chaturbate is the cam2cam option. You can only use this if you've set yourself up as a cam performer. It's a bit of a faff - but if you're not concerned about having c2c enabled - then jump on into the Chaturbate ocean - you'll be doggy paddling, or any other position and kink you like all the way to the other side of the porn pool.
---
Flirt4Free

While Flirt4Free isn't a freemium cam site in the truest sense of the word - it's damn near it. Although the action in the free chat rooms isn't often X-rated - it's sexy, sensual and guaranteed to pique your curiosity (and other parts of your body too). But this is a Tom review, so you know one thing by now, I know some secrets and at Flirt4Free this includes how to get an eyeful of some hardcore humping without dishing out a dime.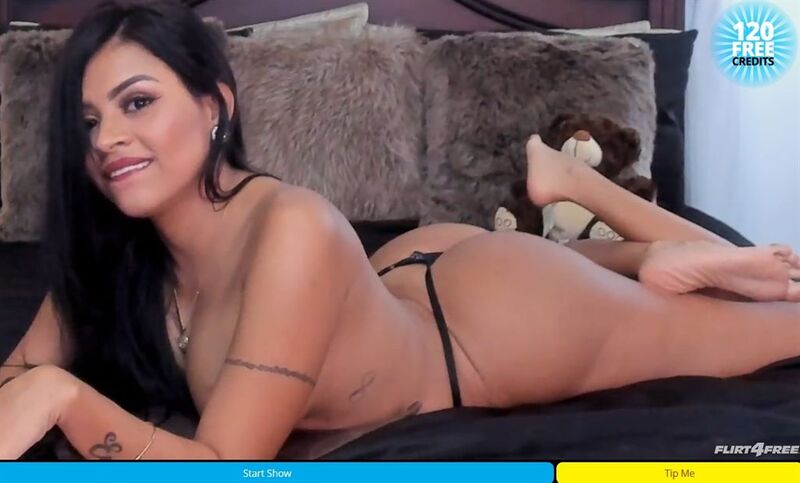 At Flirt4Free you've got hundreds of gorgeous cam girls online - not thousands like the major freemium sites. The main difference here though is that each and every babe is sex on legs. So, if you're into amateur hour, this site isn't going to float your boat at all. What makes Flirt4Free a standout star in the wacky world of live sex video is its crazy category of fetish fun. If there's a special little (or big) something you fancy trying out - just post your request in the fetish forum and the models can then bid on fulfilling your fantasy. A great way to get your kicks at the lowest price possible.
Chat prices range from the absurdly cheap to the 'how much?' Some of the cam girls charge just $0.45/min for some one-on-one private chat, while others, obviously have the fan base to charge a whopping $19.90/min on average. Overall, the site-wide average comes in at $4.00/min private chat.
Insider Tip: As I promised - a Tom Tip on how to get to some adult only antics for free. One of the chat options at Flirt4Free is something they call Party Chat. Basically it's a tip fuelled live sex show. It's free to watch and as long as you (and your fellow sex fiends) are tipping the babes - then they take it all off and anything goes. Squirting, dildo action, anal toys - you name it - you'll find it here.
Score More: We love free action and we love getting something for nothing. If you validate your credit card details (you don't have to purchase anything), Flirt4Free will give you 120 credits as a thank you. Each credit is worth approximately $0.10.
So, if you're looking for premium pussy at freemium prices - then I'd definitely recommend you stop by Flirt4Free and check out the HD streaming horny hotties. While you're not going to get naked nymphos in your face the minute you start looking - be patient - they're there and ready to have some raunchy fun if you just ask nicely.
---
BongaCams

If you're not into the slick stylings of premium cam sites and prefer your cam babes to be naughty amateurs doing it for their kicks, as opposed to pros in it for the ka-Ching! - then you're to going to love BongaCams. While there may not be the thousands online that you can find at other freemium sex chat sites, this actually works in BongaCams' favor. The horny gals here know exactly what turns them on, making it much easier to search via fetish and kink. The results you'll get really relate to what the girl is into - and believe me - they're into everything and don't care who sees them squirt and squeal on screen.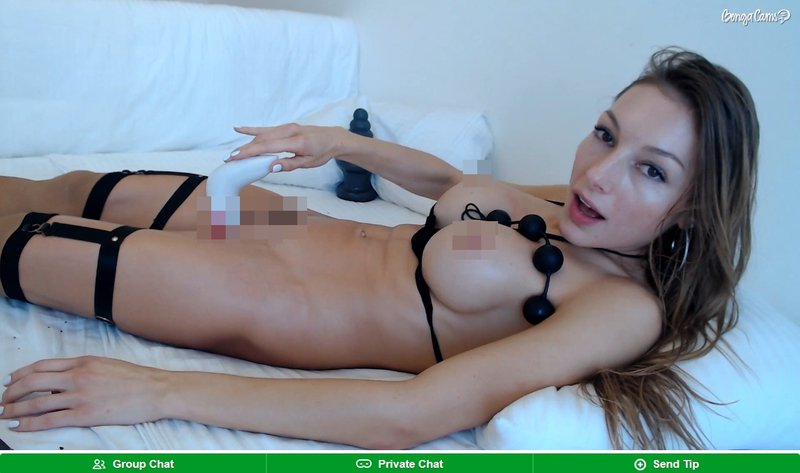 The BongaCams babes and boners seem to perform for their pleasure (not yours). If you do want them to stop their pervy playing and do something at your behest, they will... but you're going to have to make it worth their while. Like most of the sites, you don't actually pay the girls, you 'tip' them with tokens you've purchased from the site. Each girl has her own menu listing what she's into and what she's happy to do - and how much you'll need to tip her. A golden Tom Tip here guys.... spend enough time in her den of deviancy and she's probably going to do it of her own accord anyway. In this case - patience does pay my horny homies.
A token is worth around 6 cents so you'll have to do the math to find out how much money you'll end up tipping her to get her to spank her ass or squirt over her dildo, but that's the only math you'll need on this site. BongaCams does something that I all wish other sites would do. The cost for private chat/min is the same all across the site. That means - no matter who takes your fancy, one-on-one private video chat is going to set you back $3.30/min. Just for that alone BongaCams deserves a round of applause.
Insider Tip: Once you've bought tokens, you're automatically upgraded to a premium member status. This means you can use cam2cam whenever the BongaCams babe enables that option and it won't cost a penny. Yep, even if you're in a free open chat room you can still cam2cam so she can enjoy you as much as you're enjoying her.
Score More: So the site has a constant flow of promotions offering discounts on token packages or even free tokens if you know how to get them. Some appear as you're browsing - others you just stumble upon by chance. But it's not a game of chance if you're friends with Tom. Go to the bottom of the homepage and on the bottom nav bar, there's a column titled Contest / Money. Scroll down till you get to All Promotions - click on this and voila - you can see every deal (secret or not so secret) that you can use to get more for your money - or even grab some complimentary tokens. You're welcome!
So free cam2cam, free public chat rooms and some seriously horny gals showing off their wild side makes BongaCams a haven for adventurous hotties. The only reason this site doesn't come higher up my list of sites like MyFreeCams is that it's just what it intends to be - a site for amateur nymphos to get their kits off and their kinks on. For some that means it should be number one on their list - for others - they want to play with the pros as well. It's all in the eye (or the hands) of the beholder.
---
Cams

Cams is another must-visit destination for those of you looking for free, safe and secure video chat with hot and horny chicks. What makes this site worthy of a review and recommendation is that most of the babes stream in HD (as they all should) and its search engine brings up results that are truly relevant to what you're looking for. So, if it's easy to find fetishes you're after that you can watch in top quality viewing - Cams is worth a visit.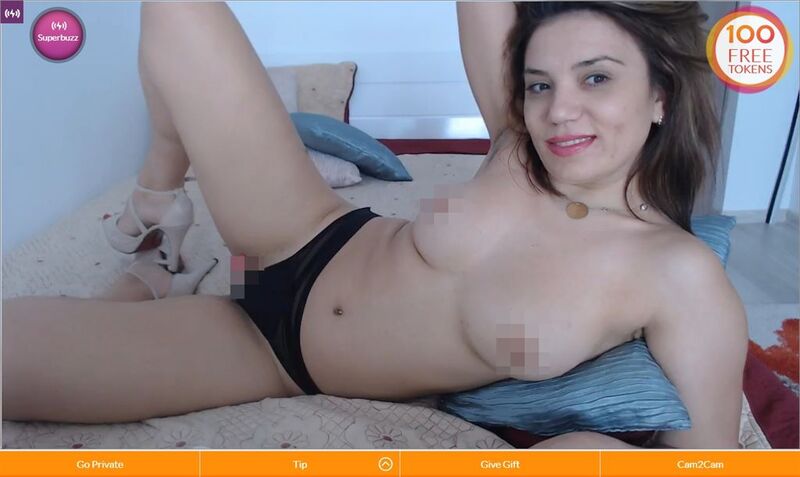 The homepage brings up a gallery of snapshots taken from the feeds in the live sex chat rooms. It's a mixture of the naughty and not so naughty. Some girls are doing it all and others prefer to keep it all covered until you take them private. While the site states that there's no nudity in Free Chat rooms - it seems that many girls see that as a suggestion rather than a rule - a suggestion they thankfully ignore.
At first glance, the cost of private 1on1 chat might not appear to be that cheap, but that's only if you don't know what I know. And guess what? I'm here to share the knowledge on how to get the best for less. Generally the average price of some private chat stands at around $3.20/min - with the cheaper rooms coming at a $2.50/min for some hardcore one-on-one video chat action. If you want cam2cam action you're going to have to pay extra on top of that rate.
Insider Tip: When you register (for free) - the site will comp you one free recorded sex show from the girl of your choice (as long as she has uploaded some). Choose wisely my friend, you only get one shot at this and once you click OK on the video - there's no turning back.
Score More: Once you find the cam cutie that's piquing your pecker, consider joining her Fan Club. Most charge between $11-$15/month for Fan Club access and this not only gives you access to her recorded XXX shows and images - but in almost all cases - gives you up to 70% off live shows and private chat rates. It really does pay for itself and then some.
While it takes a bit of maneuvering to get to the discounted private sex chat rates at Cams, once you do, you'll be glad you made the effort. With almost all streaming in HD and into the extreme - you're guaranteed a kinky and cool show. In my not so little experience with webcam hotties, the girls at Cams are some of the most adventurous and eager to please I've come across.
---
Conclusion
I'm not going to shock you guys when I say freemium XXX cam sites are sort of an obsession of mine. If anyone is qualified to rate, rank and judge them - then I'm the guy. All the free sex chat cam platforms I've listed are secure, trustworthy, legit and above board. The only dodgy business that takes place is between you and ya girl. While the fun is for free, tipping is encouraged and believe me - these babes earn their tips.
Claiming the top spot in my list of live sex chat sites like MyFreeCams is the indomitable freemium king of kinks - CamSoda. From the moment the homepage comes up, you're spoiled for choice with thousands of hot, horny and hardcore hotties jiggling their jugs and beckoning you in for some gracious, gratis, sexy fun.
With private sex chat rates starting from just $0.55/min and free 4K adult videos available for your viewing pleasure - CamSoda knows that freemium doesn't necessarily mean free - it can also mean the best for less, with added extras sweetening this decadent dessert of deviancy.