ULust.com Has Some Hot Singles and a Few Issues
Usually when I review adult dating sites I have a fixed view of how I feel about them – hate them or love them is more like it. With this ULust.com review things are a lot less concise, and it's not hard to explain why. On the one hand this community features some of the most beautiful, kinkiest and horniest woman that I have ever had the honor of encountering online and surprisingly enough, they're looking for sex dates and are apparently not very picky. On the other hand, there are very few babes in some areas and the site limits free members in every step. Already confused? Just wait until I tell you about the costs, the live chats, the profiles and the rest of it. Then you'll be seriously flabbergasted.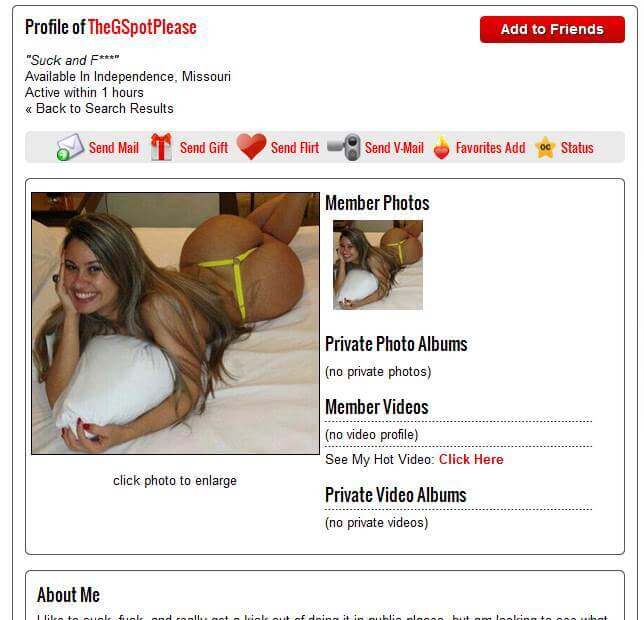 My Initial Thoughts...
Even as far as design goes, ULust is a bit of a mix and match. On the left side you can see tweets from members and features hotties and even links to porn videos, but that's about it. The profiles are at the middle and that's the main focus for everyone – not the adult webcams or the movies, as is the case with other adult dating sites. Here, everyone is into casual sex and not the kind that happens on web cam. I wasn't discouraged though. I've viewed some profiles and was a bit shocked to discover that I was limited in the number I could browse. You can only visit 5 or 6 a day, unless you upgrade, and then you can view as many as you like – which is of course exactly what I did.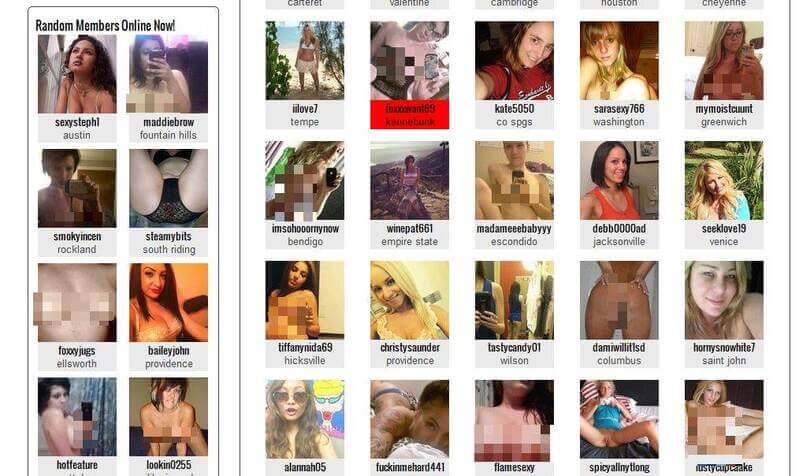 As an upgraded member I soon discovered that the chicks weren't just sexy, but also willing. It didn't take long for me to get personal with online babes and while some were happy to meet up on web cam, the rest were more into face to face encounters. Personally, I just had a good time and I was again and again amazed by the quality of the women here. However, once I used the search tools to limit the result to babes in my area, there were every few left, and in some cases the image sof specific women appeared twice, which was irritating.
Those Extra Features...
ULust has the Hot or Not feature which seems to be very popular on adult dating sites these days. You can choose to rate women and even send them flirts, and it's a great resource for new members that want to explore their options. You can follow other members on Tweeter, send emails and IMs and if you're a paid member you can also visit chat rooms and view XXX movies. You can even text other members and set up instant hookups for the same day and there are matchmaking tools to help you locate perfect matches.
How To Register...
When I decided to write this ULust.com review I discovered that I had to register before I could enter. Signing up took me less than a minute though and the basic free one only requires an email, so I can't say it took up too much of my time. Upgrading your membership is just as simple. The site already has your details from the free membership, so all you need to do is list your payment method and you can dig right in.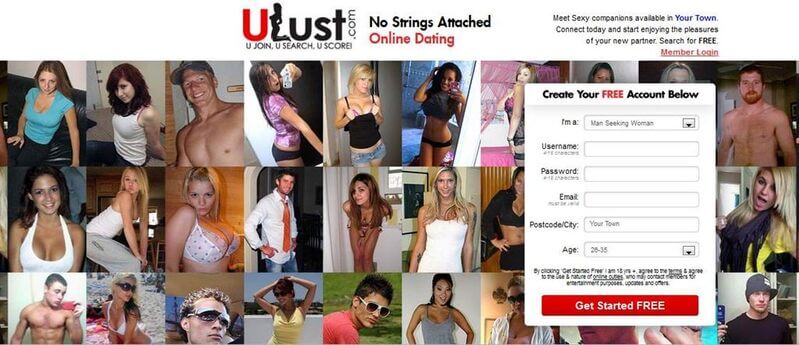 The Ways You Can Chat ...
In order to visit the chat rooms – even the free chats, you have to upgrade your membership. This is a bit surprising. I have reviewed hundreds of adult webcam sites and have almost never seen one that doesn't have free chatting, but once you pay for an upgrade, you can chat all you like. Again though, I can't be clear enough about this: ULust is about dates, naughty ones, but dates. If you want to pretend that you're on a dating site when you're actually on a webcam sex arena, there are plenty of other options around.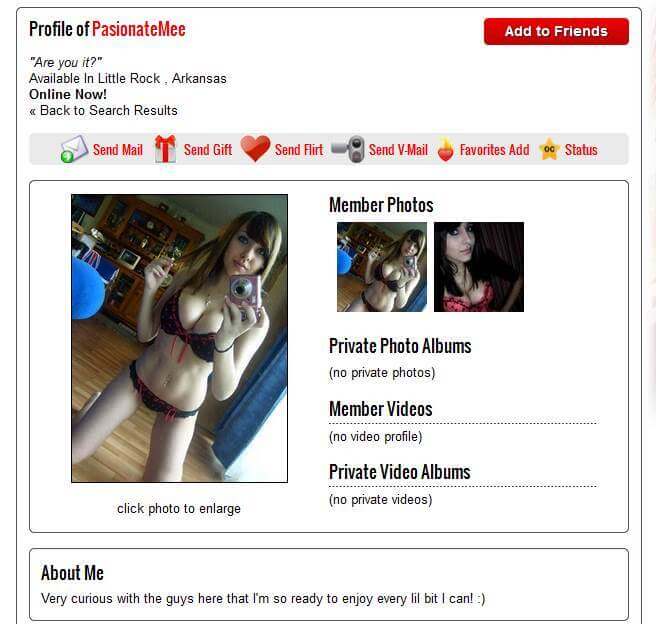 Quality of The Videos...
I was actually surprised for the best by the video chat quality. The women here are gorgeous, but it's obvious that they are real babes, not some fake models, and as such I was expecting them to have below average web cameras. This is not the case though. All of the chats I've had were pretty good and some were unbelievable.
How Much It'll Cost You...
This adult dating site has a totally free membership and view some profiles. It is a bit annoying that you are limited in the number of profiles you can access every day, but even if that wasn't the case, you'd need to upgrade to interact with the hot singles.
Gold membership for two months on ULust is $16.65 per month and the site grants you a bonus month for a total of three. Three months of Gold cost a total of $69.90 and the site grants you three extra months, which comes up to $11.65 per month. A single month of VIP membership will cost you $29.95 and if you prefer to try before you buy, 3 days of trial VIP will cost you $8.90.

The Ways You Can Pay...
Payment options include MasterCard, Maestro, Visa, Discover and PayPal. Pick what works for you – the site is both secure and reliable.
How Many Sexy Singles...
Usually when I review, let's say, adult webcam sites, I just offer the approximate number of online chat rooms, but in the case of this ULust.com review, this won't help you much. Why? Because if you live in NY, women living in Asia are not optional flings, unless you own your own jet and in that case: Why are you using adult dating sites? However, there are a few dozens of women online in most areas of the civilized or almost-civilized world and you can always just decide to stay with webcam sex, in which case all those thousands of online members become relevant once again.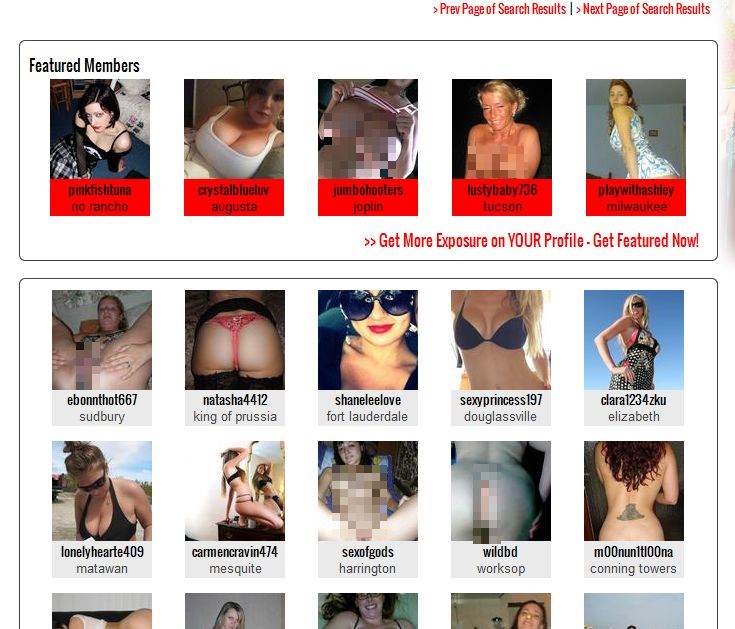 The Support You Can Get...
Got lost? Got confused? Need some instant support? Follow the Help button at the top and you will be transferred to a designated page where you can then select between contacting the support team by phone, by email or by live chat.
The Good & The Bad...
Good
✔- The sexy singles are very kinky
✔- It's surprisingly easy to hook up
✔- If you sign up for 6 month, the site guarantees you get laid
Bad
✖- No access to free chat rooms before you upgrade
✖- No unlimited access to profiles before you upgrade
✖- The site is relatively small
Winding Things Up...
I've flirted, chatted and enjoyed plenty of online entertainment when I did my ULust.com review and so I find it difficult to diss the site. I also feel that it has excellent success rates as far as sex dates go, especially if you reside in a major city. However, it is important to point out that this site is pretty small and that it doesn't even come close to the really gigantic adult dating communities, so if you're into a big choice and have very specific requirements, this may not be the best site for you. If you want my opinion, the best way to know this hookup service is to try it. Use the trial membership – three days are more than enough to make up your mind.
Review of ULust.com
- Reviewed by
topratedcamsites.com